Congratulations go to brother and sister Gabriela and Adam Koszyk. Both won their respective age categories at the Northants Cadet & Junior Invitational Tournament played at Westfield Table Tennis Club on Friday 2nd September 2022.
In the Junior Girls event, Gabriela won all her groups matches, to ease into the semi-final, which she also won 3-0. In the other girls group Swati Jethwa did likewise. This setup a final between the two (who are also good friends, and are closely matched in terms of ability). The match inevitably went to five ends, and in the final end Swati held the upper hand at 5-3, but Gabriela came back with some good play to take a run of 6 points and lead 9-5. Swati then had a run of points to make it deuce in the final end! But Gabriela held her nerve to take the next two points and become Junior Girls champion. It was a good match, played in the right spirit, and enjoyed by those in attendance.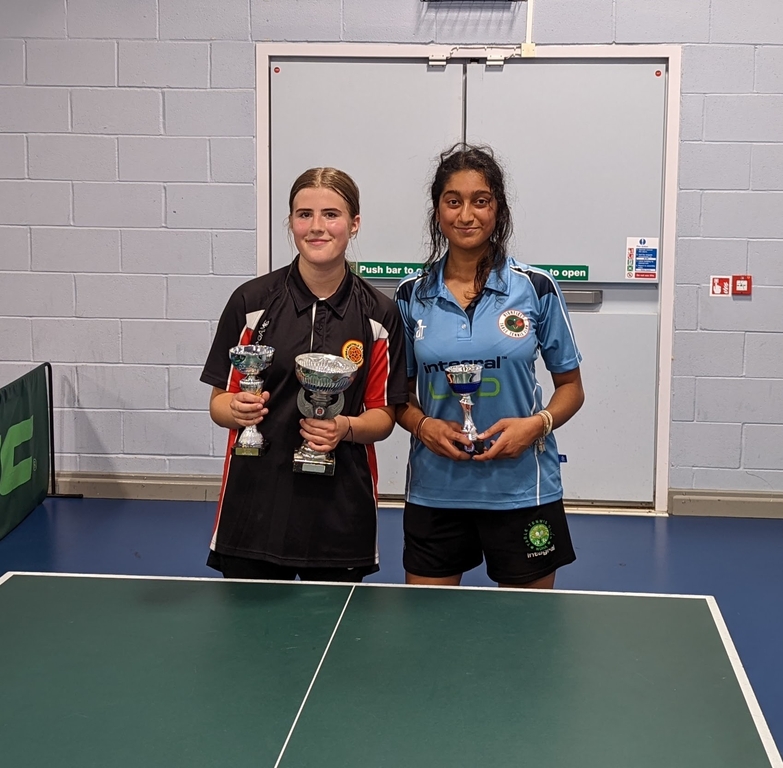 Left to Right: Gabriela Koszyk, Swati Jethwa
In the Cadet Boys event, Adam Koszyk met Prithvi Menon in the final. Both had cruised through their group matches, justifying their top seedings. In another close contest, the boys played some excellent table tennis, and the match was always going to be a close affair. So, another final goes to five ends. As with the Girls final, there was little between the players at the change of ends, but a run of points from Adam put him in the box seat at 10-6, which he duly converted to 11-6 and take the title.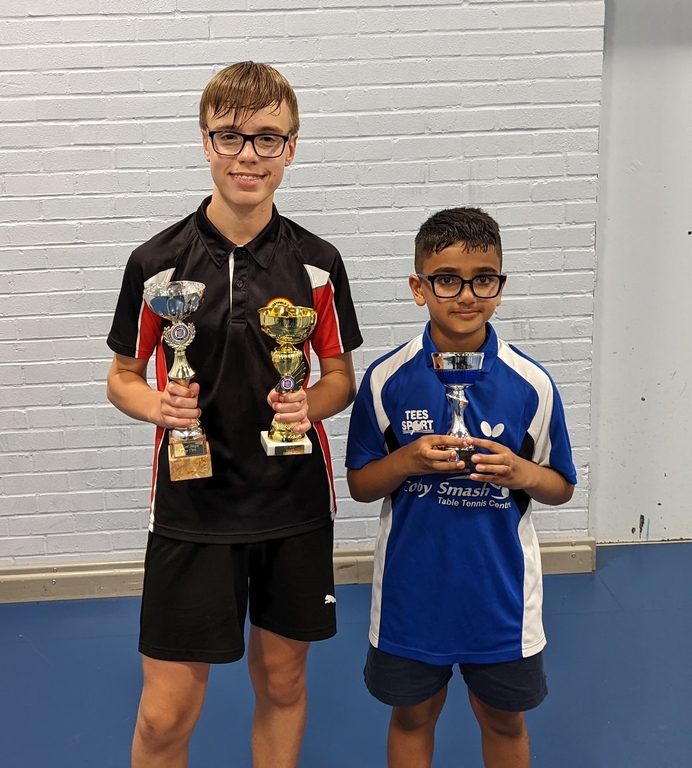 Left to Right: Adam Koszyk, Prithvi Menon.
Special mention should also go to the following players, who performed well on the night, and have showed real progress in recent month. Bart Koszyk, Tor Westley, Shivam Gpoal and Darsh Gopal. Keep up the good work.
--
Kevin Bird, Westfield TTC