On Sunday 8th January, Westfield cadets travelled to Birmingham to play in round three of National Cadet League.
With Adam Koszyk unavailable, Matthew Swarbrick kindly stepped up, and was joined by Prithvi Menon and Tor-West-Ley.
The team was in for a tough day, as they had rightly been promoted to Division One, on the back of previous good results.
Our first match was against title favourites Colebridge A, who justified that favouritism by sweeping us aside 6-0, and in the process did not drop of leg.
Colebridge B were next, and although the scoreline was again 6-0, Tor was unlucky not to pick up a win. Having been 2-0 down, he played really well to level the match, but just ran out of steam to go down 7-11 in the decider.
Third round was against Knighton Park. Prithvi picked up our first point, but really should have had a brace, when going down 9-11 in the deciding game againsgt the Knighton Park No. 2. Matthew was starting to find his range and played really well in his 2-3 defeat to the KP No. 3. On another day this fixture could have been a 3-3 draw, rather than a 5-1 reverse.
Round four, and we are playing a strong Birmingham 1 side. They made short work of us, only dropping two ends on their way to a 6-0 victory.
Last round of the day was against Birmingham 2, and unfortunately it was another 6-0 defeat, although Prithvi and Tor were both unlucky to lose their matches deuce in the deciding end!
Overall, it was a challenging day, but the boys enjoyed themselves, and now know what to work on to progress to the next level.
Thanks go to Natthew's and Prithvi's parents for help with transport, and I wish the boys well for Day 4, later in the year.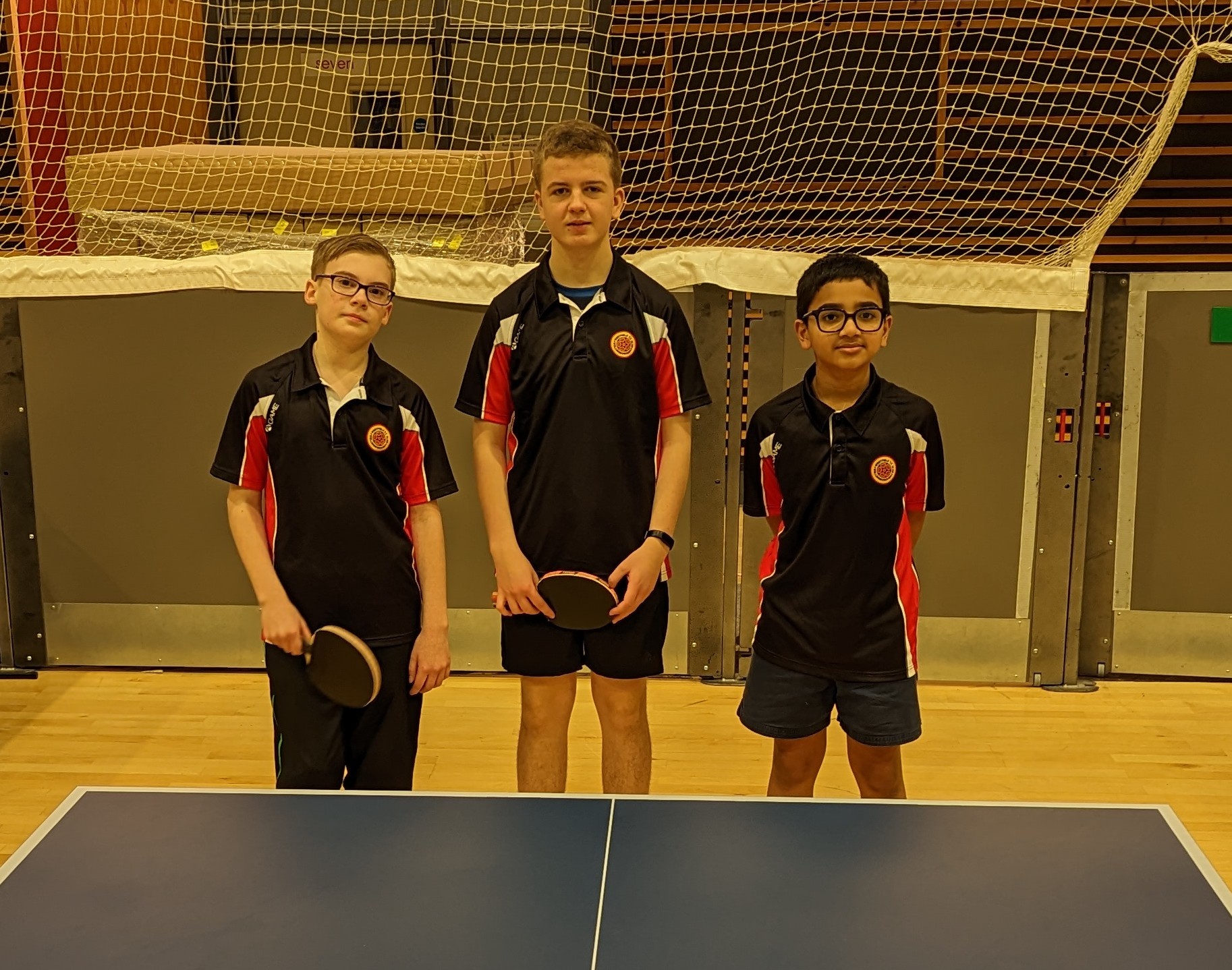 Westfield (Left to right): Tor West-Ley, Matthew Swarbrick, Prithvi Menon