Details

Written by

Kevin Bird

Category:

News Updates
On Sunday 21st November, the cadet team of Ben Aldridge, Adam Koszyk and Shivam Gopal represented Westfield TTC in the National Cadet League at the Sycamore Club in Nottigham. Each player contested 2 games per match.
They started off their campaign against Nottigham with a well-earned 6-0 win. The next match against Peterborough Archway B was a tougher affair which they pulled back from 3-1 down to draw 3-3, with the players sharing the honours, winning one game each. Their third match was against West Bridgeford which they won 4-2 with Shvan winning 2, and Ben and Adam winning 1 apiece. Peterborough Archway C was their final opponent; this was another hard fought match resulting in a 3-all draw, again all players were victorious once.
Well done to Ben, Adam and Shivam!
The succesful first day left us second in the table agaisnt runaway leaders Peterborough Archway A who we will play on the second of the 4 day ocompetition in December.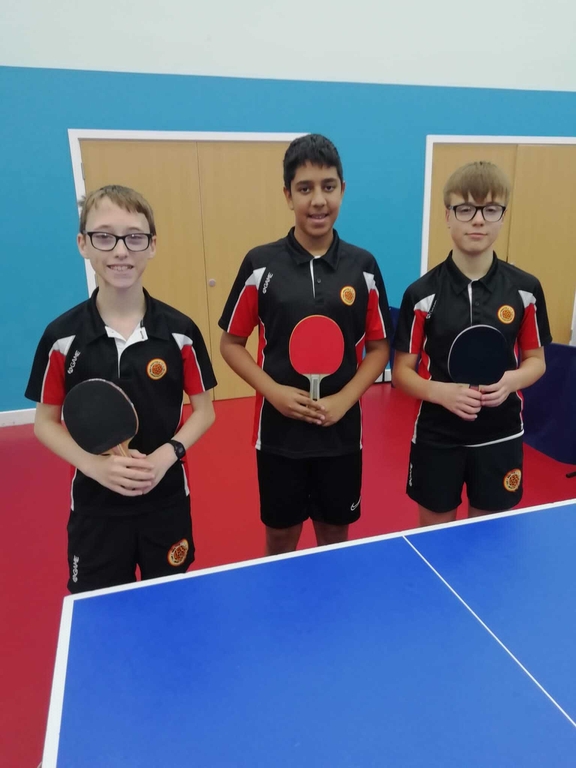 Details

Written by

Kevin Bird

Category:

News Updates
Congratulations go to Ben Aldridge and Adam Koszyk on becoming County Cadet champion and runner-up (respectively). Ben and Adam both won their respective groups, then semi-finals to face eachother in the final. Adam started well, winning the first game, but a change of tactic from Ben saw him win the next three ends to win the match and lift the trophy.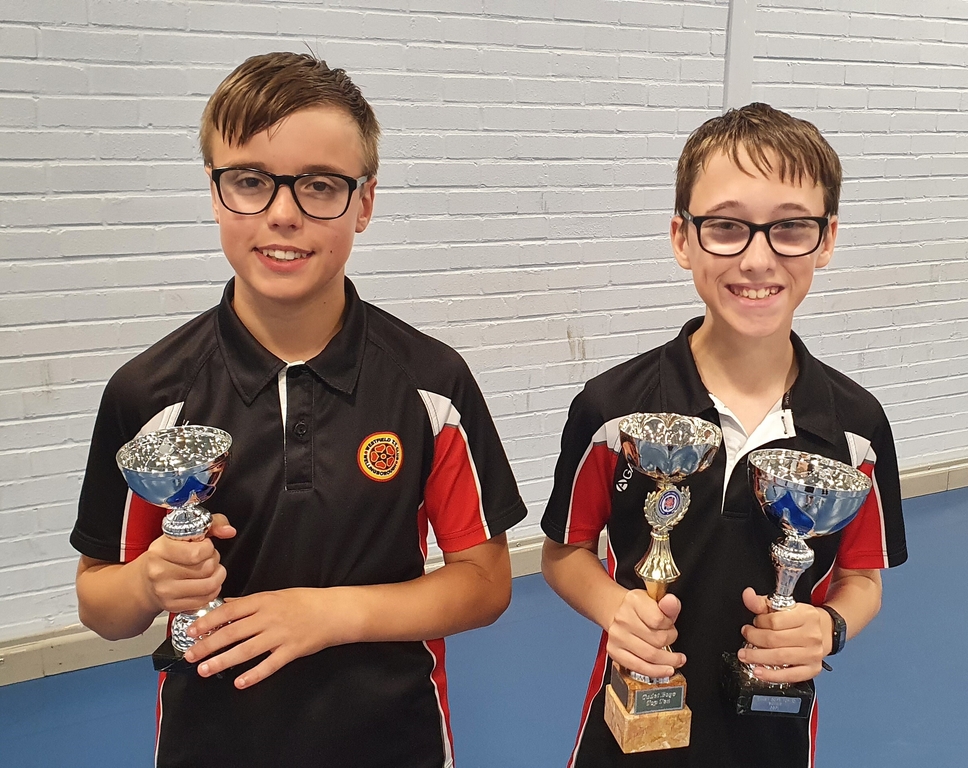 Left to right: Adam Koszyk (runner-up), Ben Aldridge (Champion)
Recent Westfield News
January 2022

December 2021

November 2021

September 2021

August 2021

July 2021

May 2021

April 2021

November 2020

October 2020

September 2020